-------------------------------------------------------------------------------------

the Midsumma street party 2001 !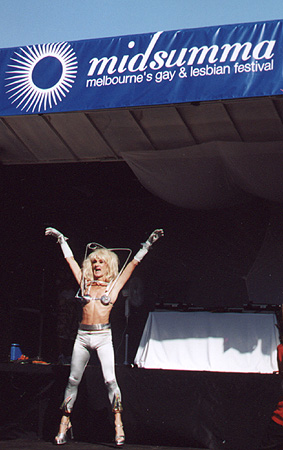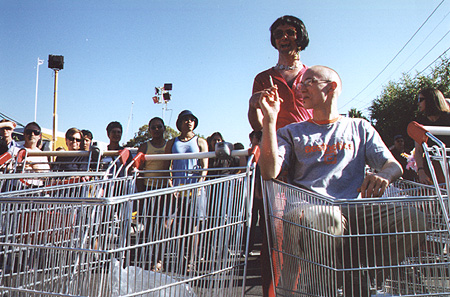 Contestents trying on their favorite models.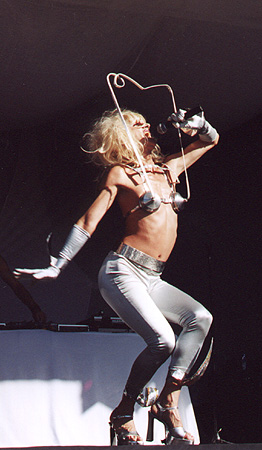 Great reception at the opening of the Midsumma Festival !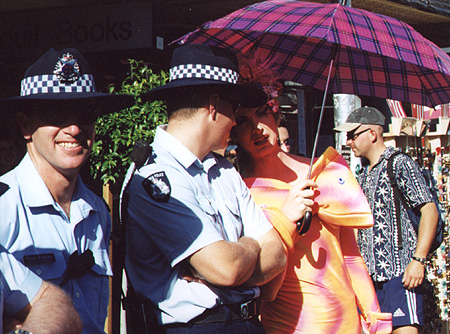 Getting fashion tips from the boys in duck-egg blue.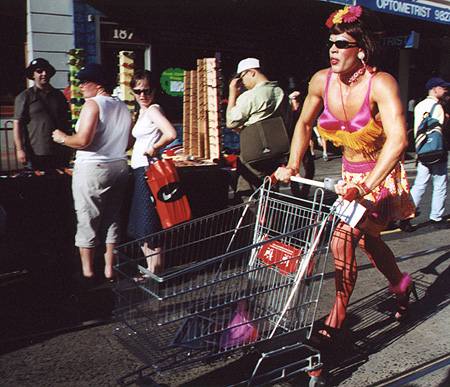 Never get between a queen and a sale !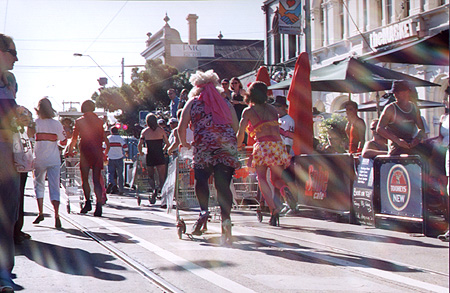 and their off ! ... to the Exchange Hotel.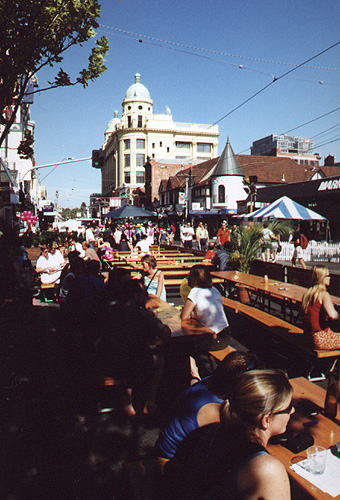 Commercial road cafes invade the street for the day.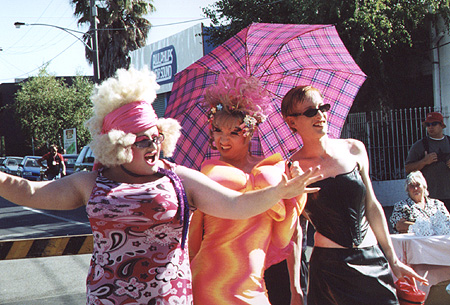 Is it trouble that comes in threes ?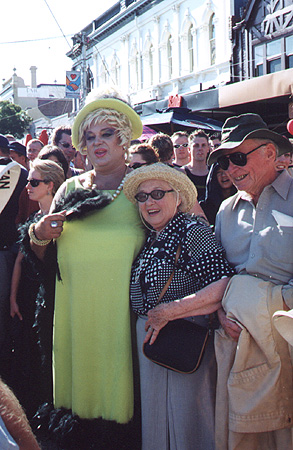 Some even brought along their mums & dads !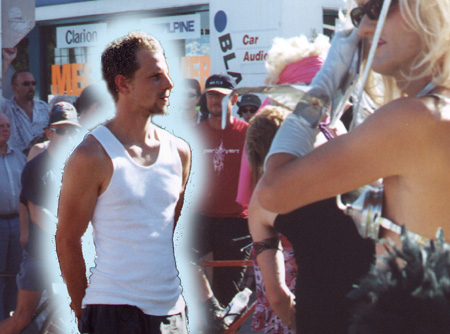 Lovely bloke with light coming out of him.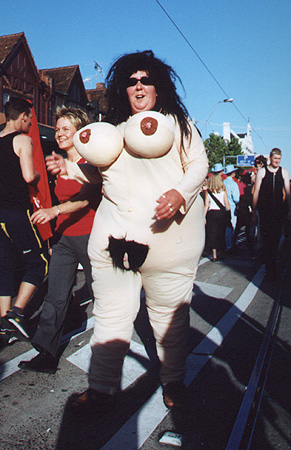 " I just HATE All my clothes !! "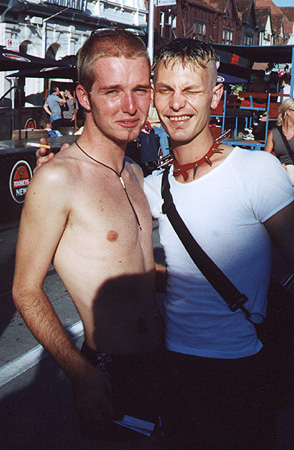 Lovely !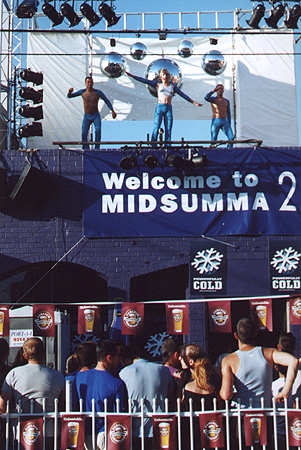 The Exchange show.

-------------------------------------------------------------------------------------